2022 Summer Library Program
Oceans of Possibilities : June 2nd-July 25th
Set your own goal – how many books do you think you can read (or be read to you) in a week? How much time will you spend reading?
Check out your books – don't know what to read? Let a librarian help you pick out stories you might enjoy.
Read… Read… Read!
Share your success with the librarian when you meet your goal – and scratch off a ticket to see what you win!
Every week is a new chance to succeed (and get a prize)!
Full Program 
Children Summer Reading Challenge
Adult Summer Reading Challenge
Children's Programming Monday-Thursday at 3pm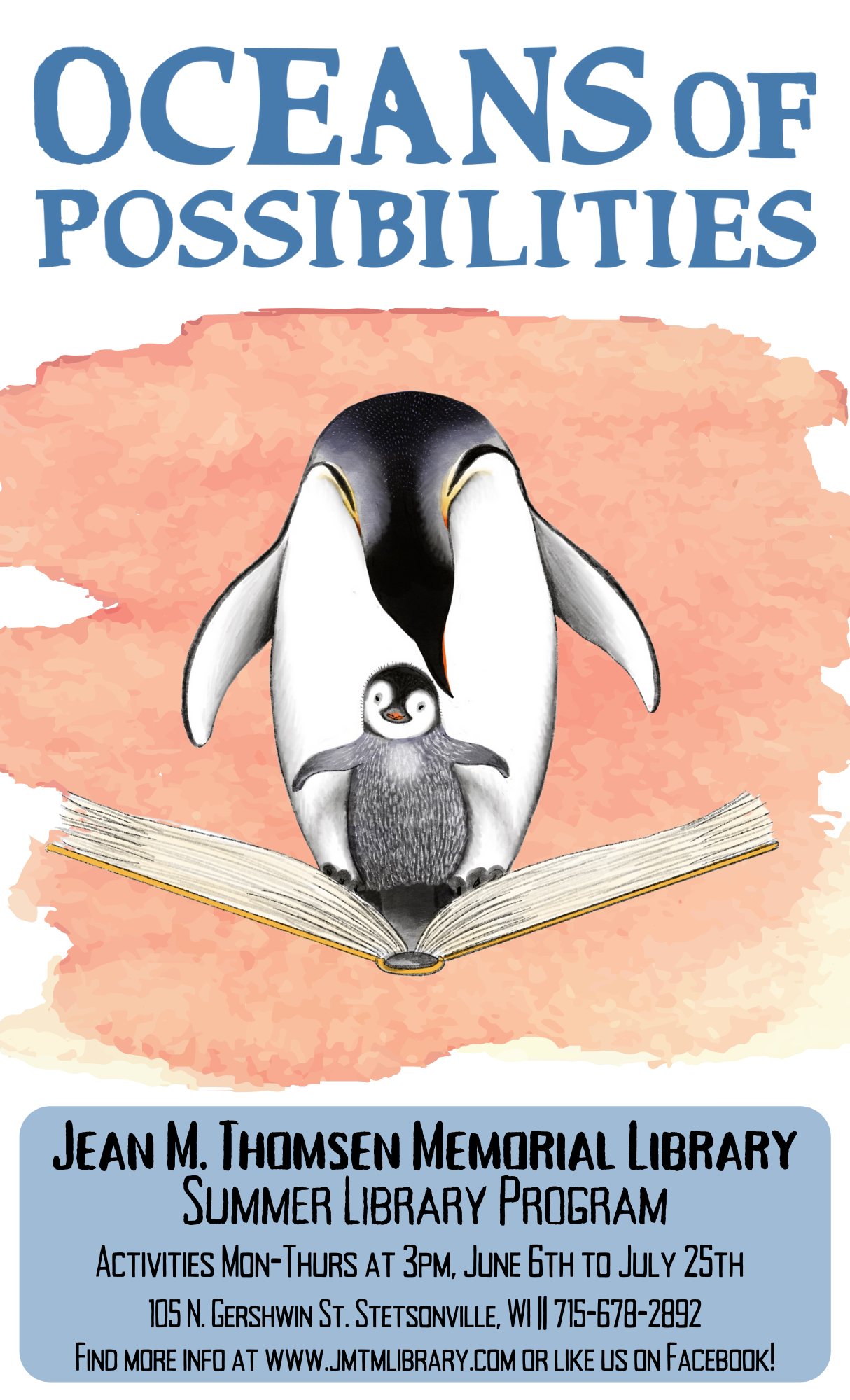 Summer Schedule
Last updated 7/2/2022.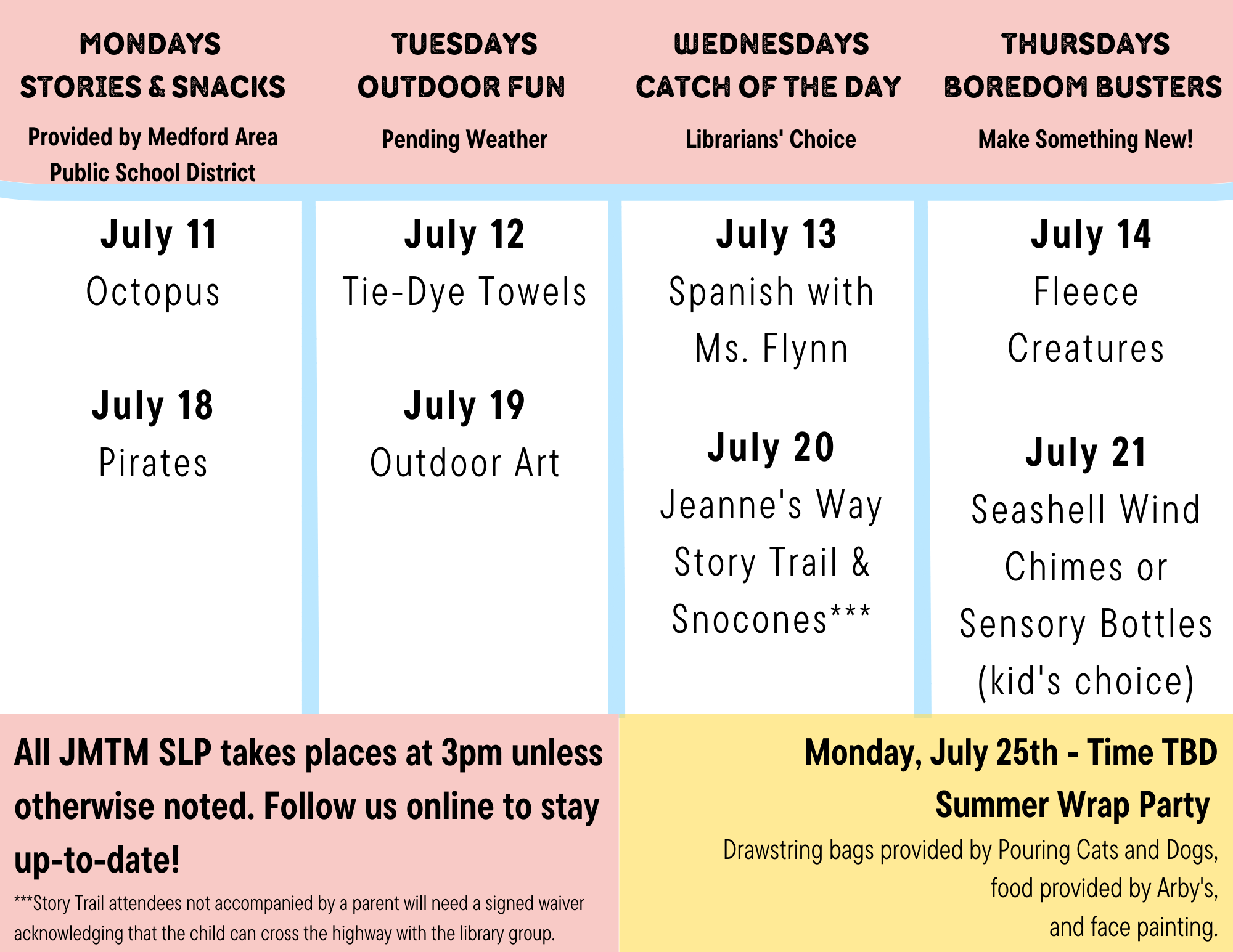 Abby Bank
American Legion Auxiliary
Arby's
Black River Body & Custom
Boarders Inn
Boxrucker-Berry Post 519
Broadway Theater
Culver's
DSB Agency
Dixon Greiner Realty
Enerquip
Forward Bank
Hardee's
Healthview Eyecare
Jack's Auto
KFC/Taco Bell of Medford
Kiwani's Club of Medford
Klingbeil Lumber Co.
Medford Dental Clinic
Medford Veterinary Clinic
Mypride Kennel
Pauline's Hair Salon
Peterson Concrete
Pouring Cats & Dogs
The Star News
Stetsonville Lumber
Taylor Credit Union
Van Der Veeken Accounting
Wolf Brothers Sawmill
Jean M. Thomsen Memorial Library
105 N Gershwin St
Stetsonville, WI 54480
(715) 678-2892 
Current Hours
Monday         10:00-6:00
Tuesday         12:00-6:00
Wednesday   10:00-6:00
Thursday       12:00-6:00
Friday             12:00-4:00
Curbside and delivery available by appointment