Jean M. Thomsen Memorial Library
What will you discover next?
Explore the new Library catalog search!
Use your same library card to explore the library in a new way! Everything in one place: physical & digital items plus online resources! Try the new tool.
Rate titles & get personalized recommendations.
Displays all formats in one search result. Find books, ebooks, audiobooks, music, and more all in one search.
Questions? Call, email, or visit the Jean M Thomsen Library.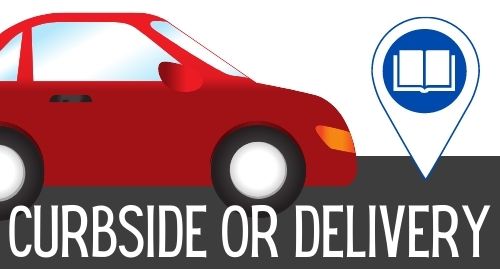 Request Curbside Pickup or Delivery
Curbside Pickup is available by appointment during our regularly scheduled hours. Delivery is available on Friday afternoons by appointment only.
Please select the appropriate form below or call us to set up an appointment!
Explore new titles
Click to request a title with your library card.
Explore the Digital Library
Resources included with your library card…
LIBRARIES ARE FOR EVERYONE
2021 Annual Report Data…
Library Love!
2,782 library users came for storytime, had a class visit, grabbed an activity, or watched Finn's Favorites online. 122 programs!
New! Delivery Service
20 trips to deliver materials to patrons unable to visit the library!
Solution Finders
810 questions answered by our staff in person, online, or over the phone.
Super Readers
11,877 combined digital and physical items checked out by library lovers.
Jean M. Thomsen Memorial Library
105 N Gershwin St
Stetsonville, WI 54480
(715) 678-2892 
Current Hours
Monday         10:00-6:00
Tuesday         12:00-6:00
Wednesday   10:00-6:00
Thursday       12:00-6:00
Friday             12:00-4:00
Curbside and delivery available by appointment