Jean M. Thomsen Memorial Library
What will you discover next?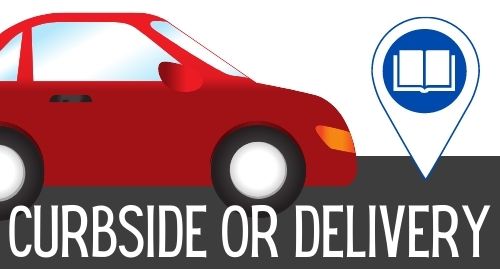 Request Curbside Pickup or Delivery
Curbside Pickup is available by appointment during our regularly scheduled hours. Delivery is available on Friday afternoons by appointment only.
Please select the appropriate form below or call us to set up an appointment!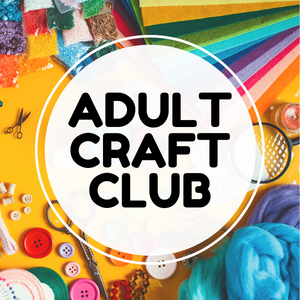 Adult Craft Night
Join us on January 5th from 5 to 7pm for a guided craft night! Kenzie will be showing everyone how to make book wreaths.
Explore the Digital Library
Resources included with your library card…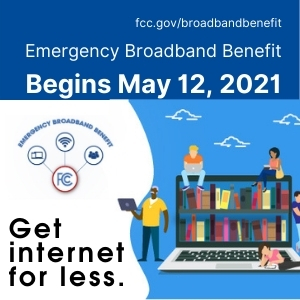 Emergency Broadband Benefit
Now available.
This is a temporary FCC program to help families and households struggling to afford broadband internet service during the COVID-19 pandemic. For those who qualify, EBB provides:
$50/month discount for broadband service;
$75/month discount for households on qualifying Tribal lands; and
one-time discount of up to $100 for a laptop, desktop computer, or tablet
LIBRARIES ARE FOR EVERYONE
2020 Annual Report Data…
Library Love!
2,333 library users came for storytime, had a class visit, grabbed an activity, or watched Finn's Favorites online. 92 programs!
New! Curbside Service
51 cars picked up materials using the brand new, safe curbside pickup.
New! Website
741 visitors admired our brand new website.
Super Readers
10,371 combined digital and physical items checked out by library lovers.
Jean M. Thomsen Memorial Library
105 N Gershwin St
Stetsonville, WI 54480
(715) 678-2892 
Current Hours
Monday         12:00-6:00
Tuesday         12:00-6:00
Wednesday   12:00-8:00
Thursday       12:00-6:00
Friday: Curbside and delivery by appointment